Crystals of little-known sodium boroformate, for which the literature gives a formula NaH2CO3·2HCOOH·2H2O. However, how exactly the ions of this substance are arranged is unknown to me. The formula only gives the ratio of sodium, borate, and formate. I strongly suspect that two molecules of formic acid are chemically bound to borate.
Properties
Crystal shape: flat, elongated hexagons with striations on side faces
Color: colorless, transparent
Stability on air: stable
Preparation
Dissolve in water borax, soda (or NaOH) and formic acid in a 1:2:8 molar ratio. The compound crystallizes upon evaporation of the solution.
Na2B4O7·10H2O + 2 NaOH + 8 HCOOH + H2O → 4 NaH2BO3·2HCOOH·2H2O
Growing
Grown using slow evaporation method. Solubility at room temperature is aroung 10..15g/100ml.
Safety
Boric acid and borates, as well as formates are only moderately toxic. However, free formic acid used in preparation is dangerous. Its vapors cause severe irritation, and even short contact of with unprotected skin can cause serious burns, sometimes not immediately.
More photos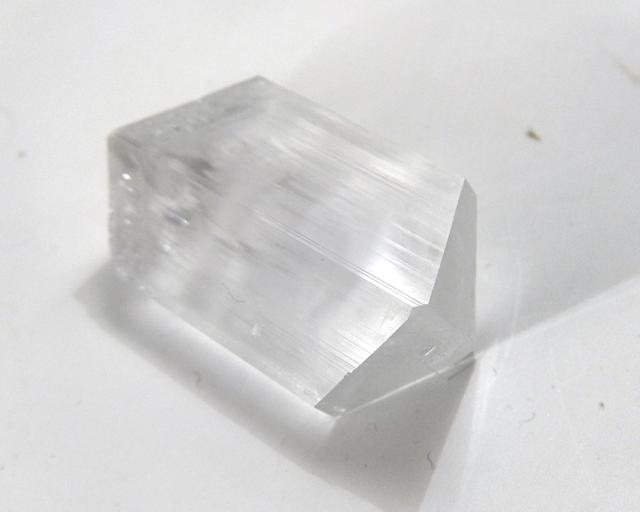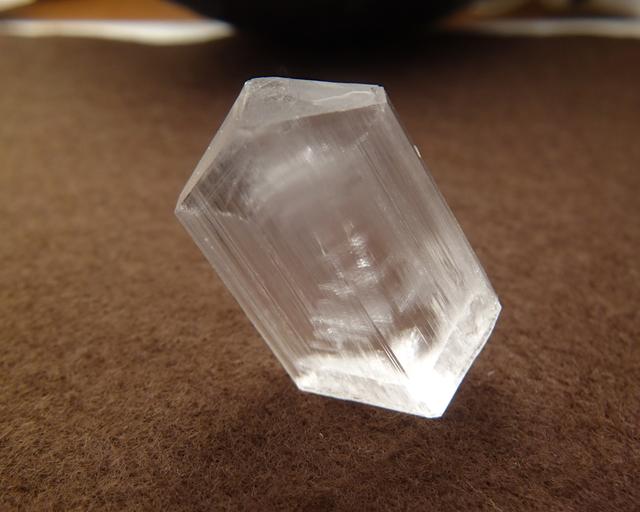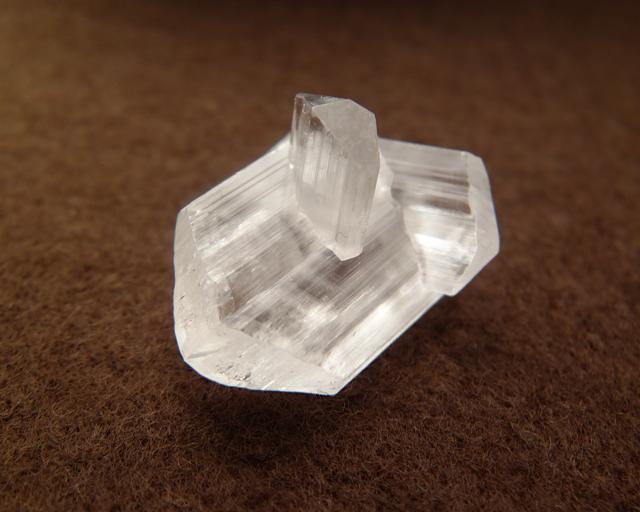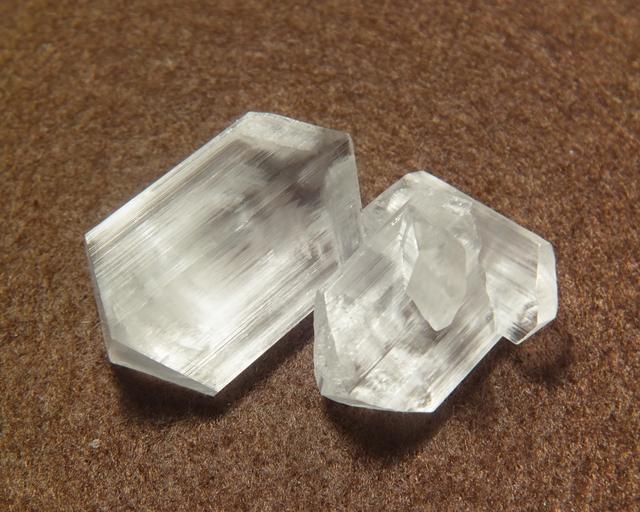 References
The only reference I have for this compound is a short mention in the chemical dictionary