Formula: (NH3CH2COOH)2C2O4
Oxalic acid H2C2O4 is among the strongest inorganic acids, and can easily form salts with many weak bases such as amino-acid glycine. When one mole of oxalic acid is crystallized together with 2 moles of glycine, transparent sticks of glycine oxalate grows.
Different names: diglycine oxalate, glycinium oxalate.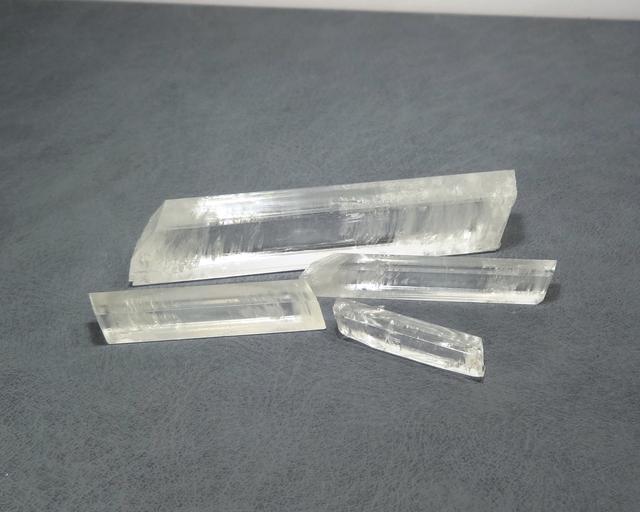 Properties
Crystal shape: sticks with rectangular cross-section and slant ends
Color: colorless
Stability on air: stable
Optical properties: displays strong birefringence (see photos below)
Preparation
Prepare solution containing glycine and oxalic acid in 2:1 molar ratio, then crystallize it. The equation is:
2NH2CH2COOH + H2C2O4 = (NH3CH2COOH)2C2O4
Growing
As always, I used slow evaporation method. Solubility, according to my own measurements, is around 31g/100ml, but it might be a bit off.
Safety
Oxalic acid is moderately toxic and corrosive.
More photos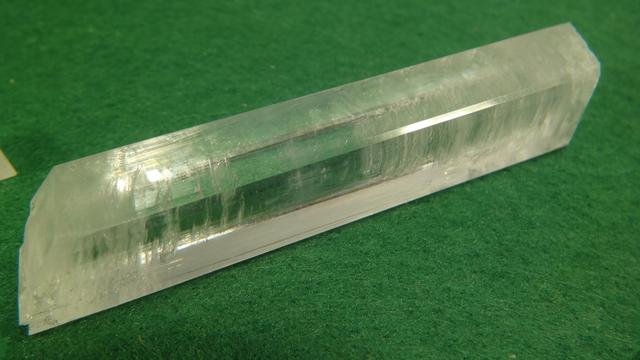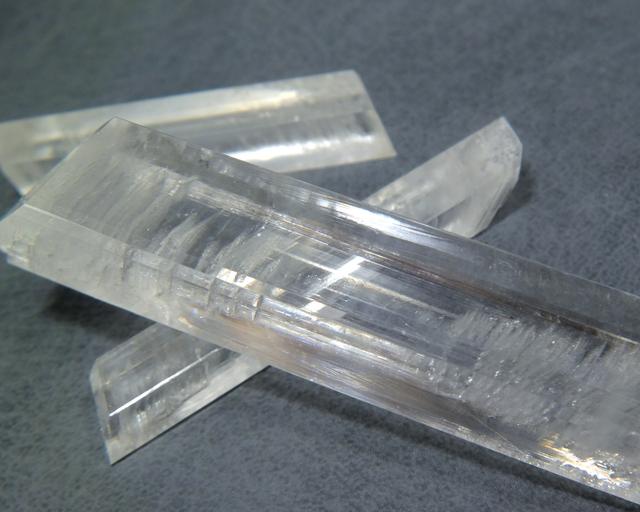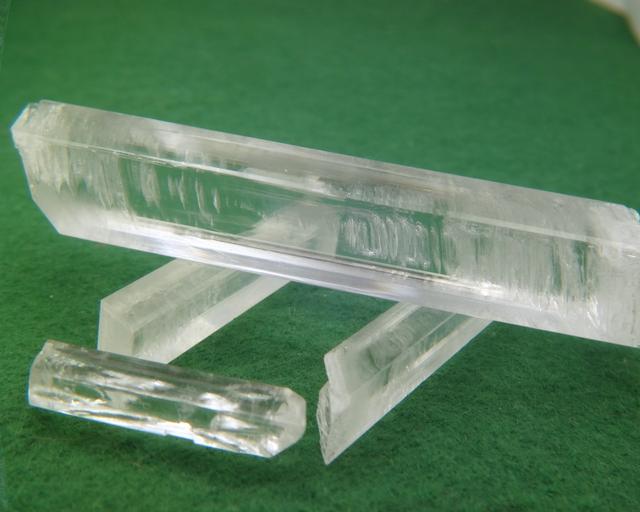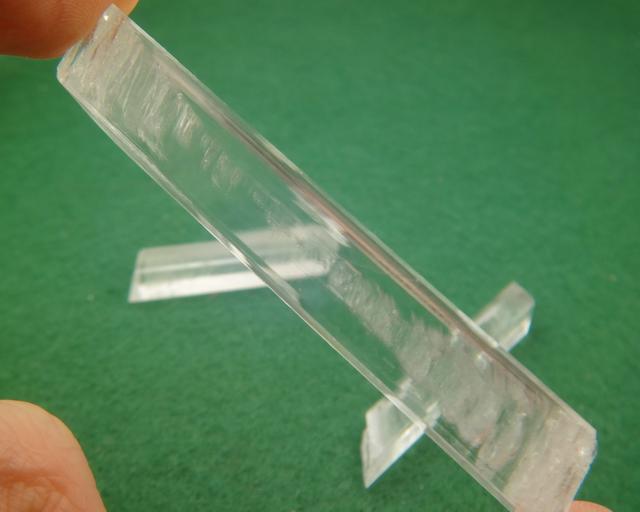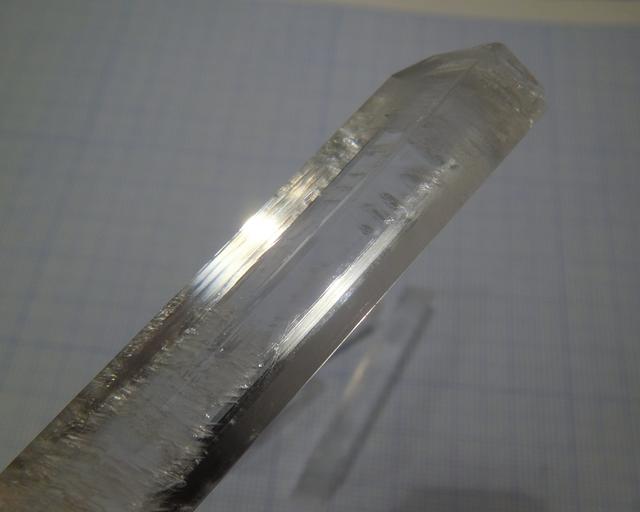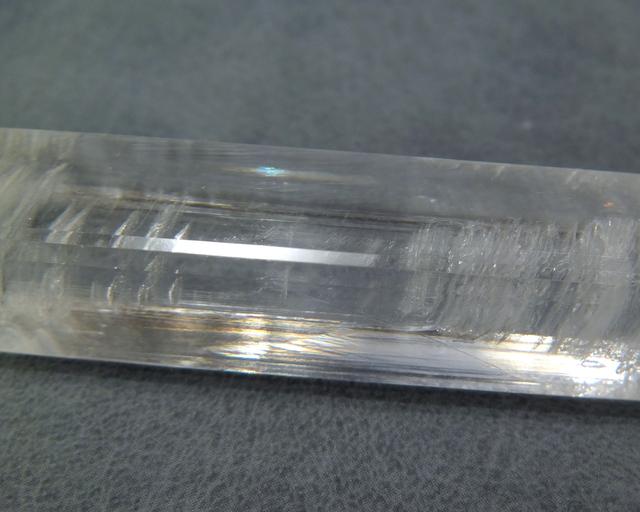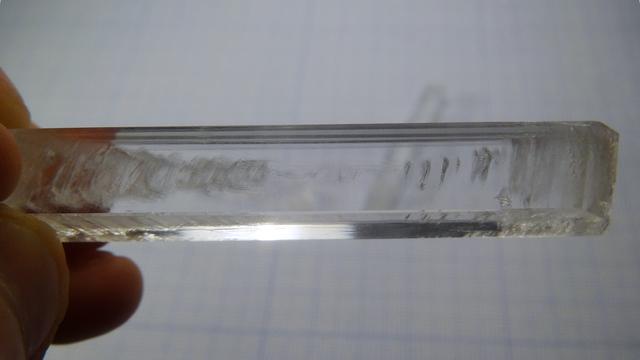 Birefringence
Glycine oxalate crystals display strong birefringence: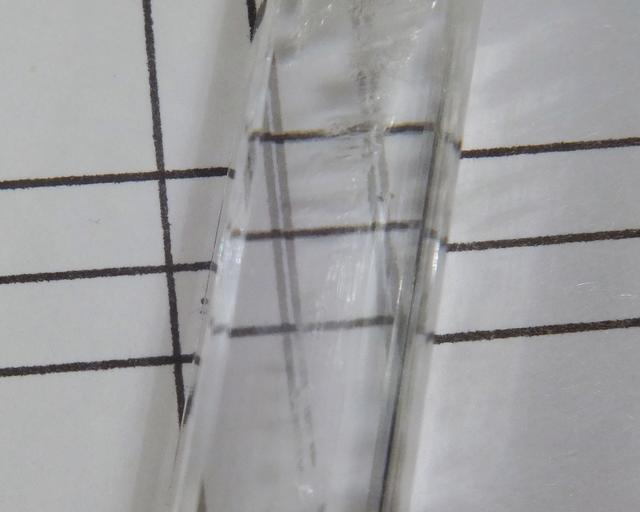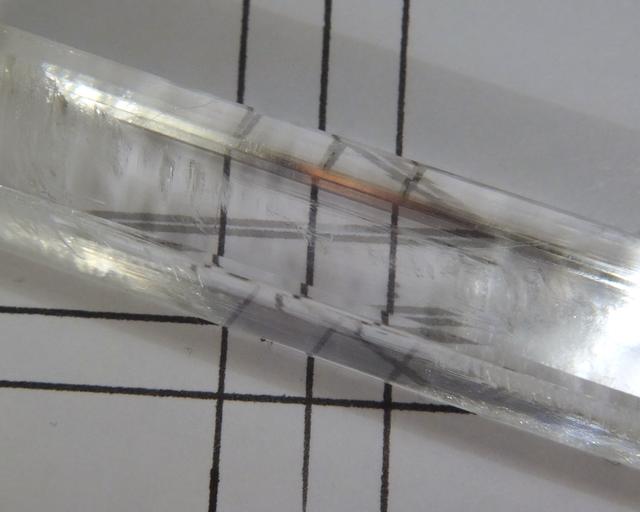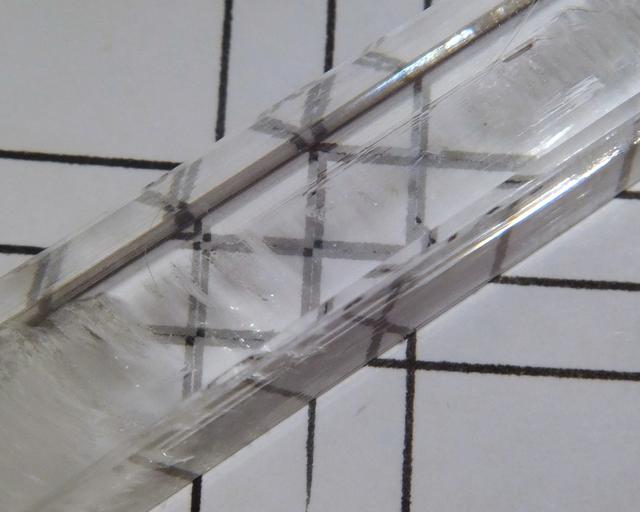 Links