Lithium tris(oxalato) ferrate chloride
Formula: Li4[Fe(C2O4)3]Cl·9H2O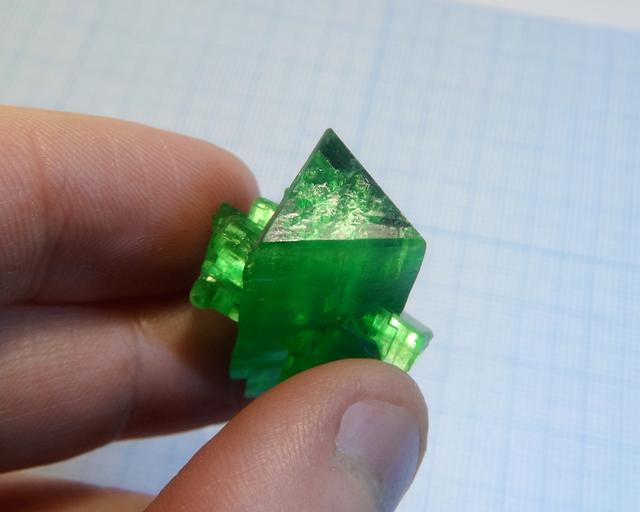 Double salt of lithium with two different anions: ferrioxalate [Fe(C2O4)3]3- and chlorice Cl-. Also known as tetralithium iron(III) trioxalate chloride nonahydrate.
Lithium ferrioxalate alone forms tabular crystals, but when lithium chloride is added, they crystallize together, orming new structure.
Properties
Crystal system: trigonal
Crystal shape: straight triangular prisms. Very rare shape for a crystal.
Color: bright green, characteristing for ferrioxalates.
Stability on air: not stable, losing water eventually.
Preparation
To prepare this compound, make aqueous solution, containing stoichiometric amounts of lithium ferrioxalate (see preparation on its page) and lithium chloride. Equation is:
Li3[Fe(C2O4)3] + LiCl + 9H2O = Li4[Fe(C2O4)3]Cl·9H2O
Growing
As always, I used slow evaporation at room temperature to grow large crystals. Solubility of this material is quite high.
Safety
All oxalates are mildly toxic.
More photos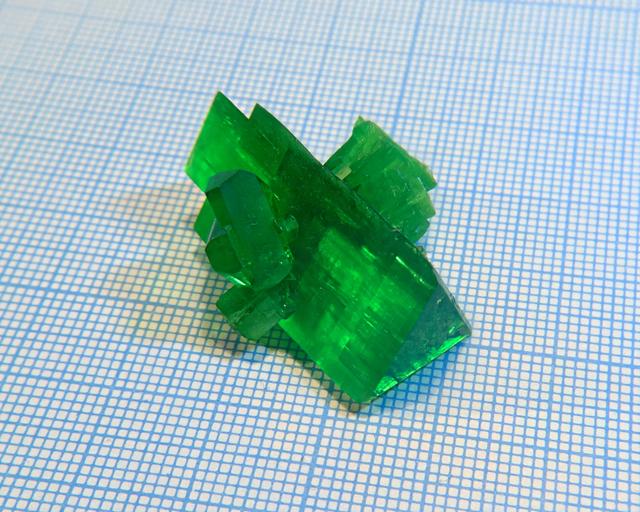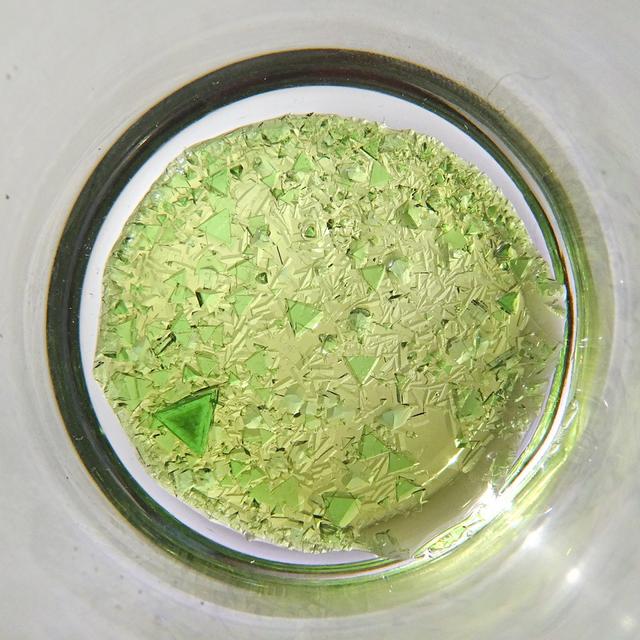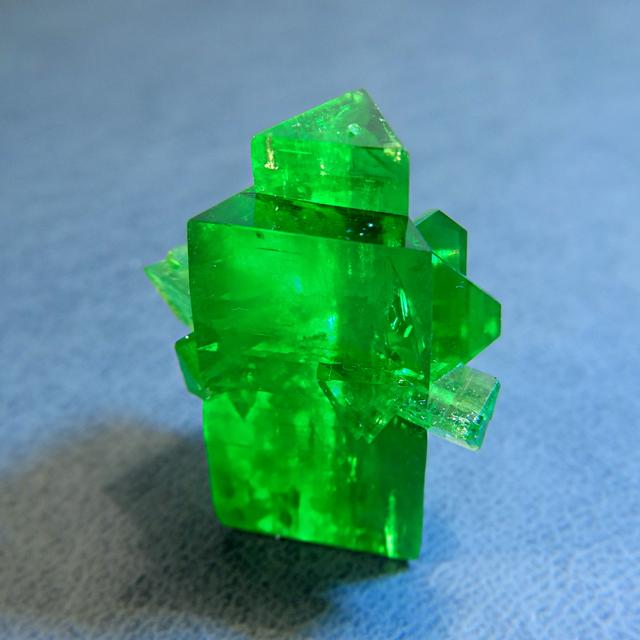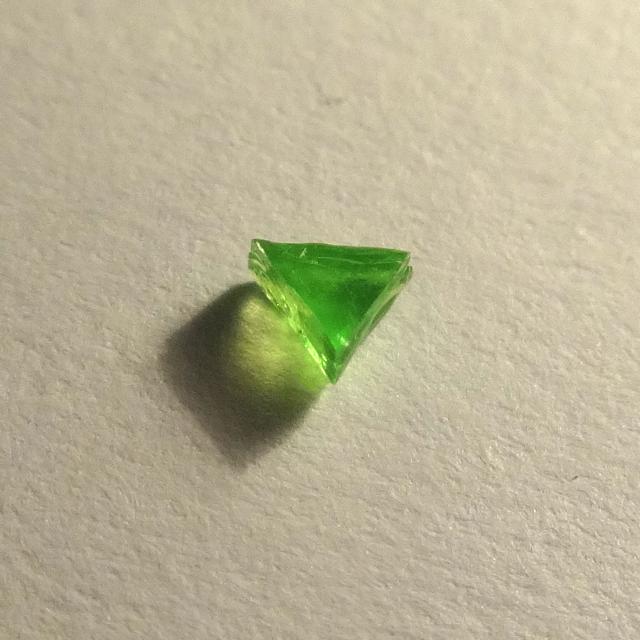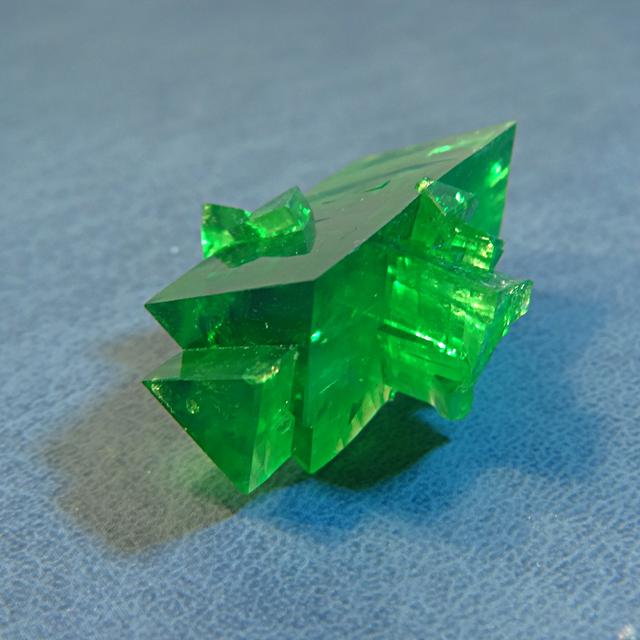 References