Properties
Crystal system: monoclinic.
Crystal shape: flat elongated hexagonal tablets.
Stability on air: not stable. After few weeks starts dehydrating, developing growing white spots. Store in tightly closed container.
Preparation
Borax can be bought ready. However, it can be prepared too, by adding soda (NaHCO3) to water suspension of boric acid (H3BO3):
4H3BO3 + 2NaHCO3 → Na2B4O7 + 7H2O + 2CO2(g)
Growing
I used the evaporation method. Growth is complicated by low solubility of borax at room temperature.
Solubility in water: 3.3g/100ml at room temperature, up to 30g in boiling water.
Safety
Borax is moderately toxic, avoid ingestion.
More photos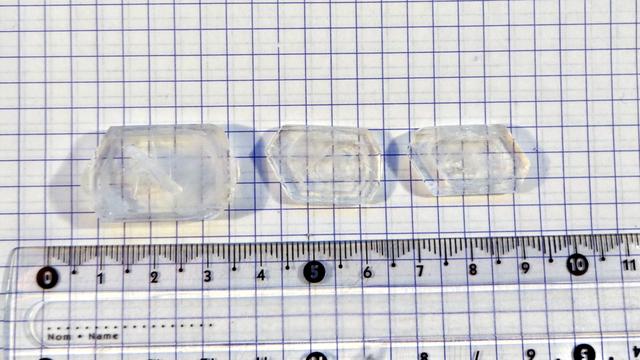 References