Potassium bis(sulfamato) bromocuprate
Formula: K2[Cu(SO3NH2)2Br2]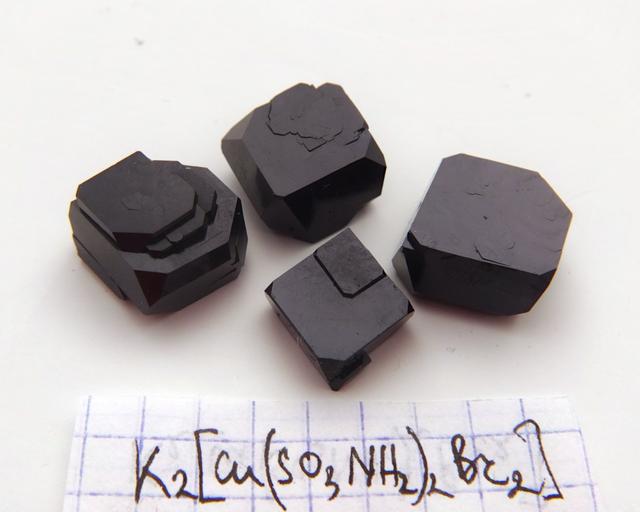 Bromine analog of Potassium bis(sulfamato) chlorocuprate
Properties
Crystal shape: thick rectangular tablets
Color: very dark green, almost indistinguishable from black
Stability on air: stable
Preparation
Prepare solution, containing potassium bromide KBr and copper sulfamate Cu(SO3NH2)2 in 2:1 molar ratio and crystallize it.
2KBr + Cu(NH2SO3)2 = K2[Cu(NH2SO3)2Br2].
Growing
Not the easiest material for growing. Has higher solubility compared to the chloride analog, and is more prone to forming parasite crystals. Moreover, solution has very dark color, making it impossible to control growth visually without extracting the crystal.
Safety
The main source of danger is copper: all copper compounds are moderately toxic.
More photos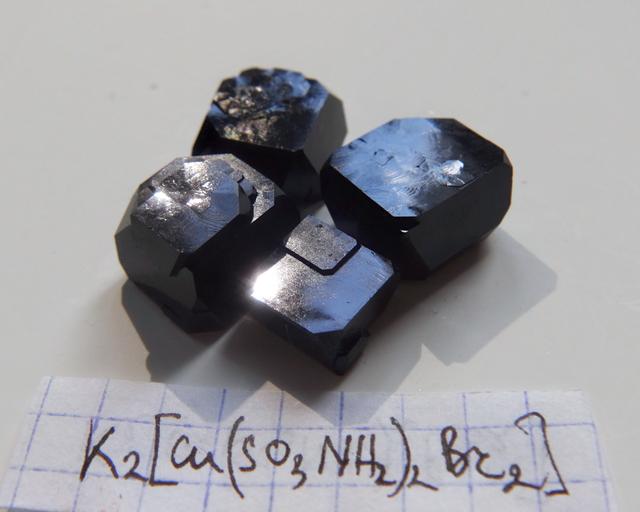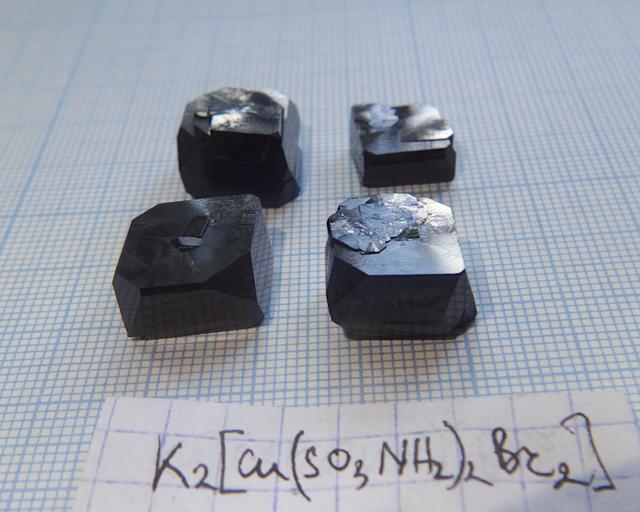 When powdered, green coloration is observable: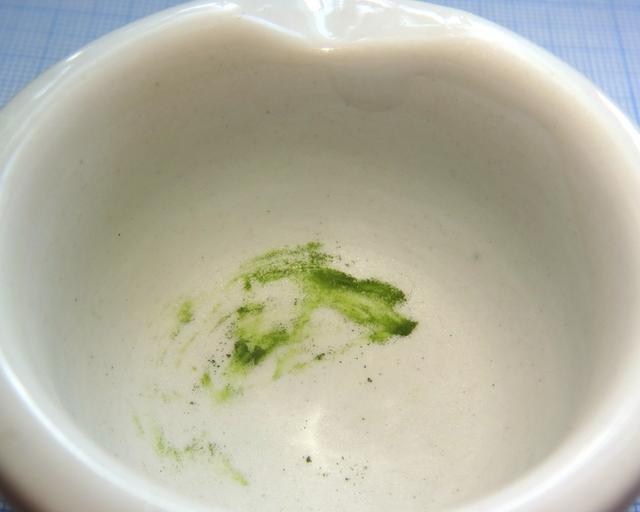 References