Potassium bis(sulfamato) chlorocuprate
Formula: K2[Cu(SO3NH2)2Cl2]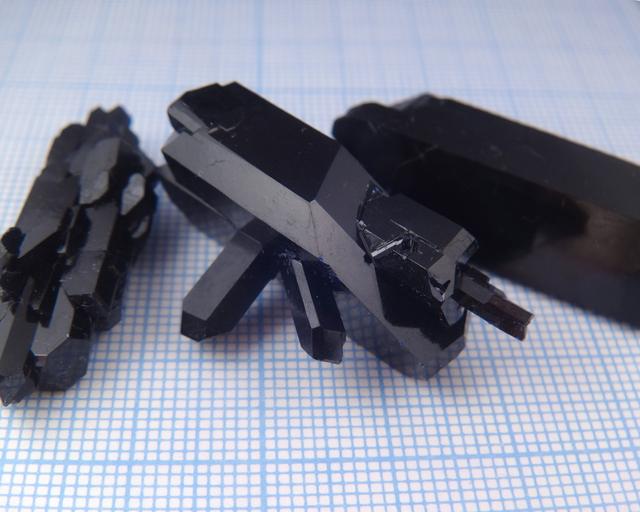 An unusual coordination complex of copper, producing lustrous dark violet crystals.
It has bromine analog: potassium bis(sulfamato) bromocuprate. Also, potassium can be replaced with ammonium: ammonium bis(sulfamato) chlorocuprate
Properties
Color: dark violet, almost black
Crystal shape: rectangular sticks with additional faces at the ends
Stability on air: stable
Preparation
This compound crystallizes easily from aqueous solution, containing all requried ions in stoichiometric proportion. Such solution can be prepared by dissolving potassium chloride KCl together with copper sulfamate Cu(SO3NH2)2 in 2:1 molar ratio; or, alternatively potassium sulfamate KSO3NH2 together with coller chloride CuCl2 again in 2:1 ratio:
2KCl + Cu(NH2SO3)2 = K2[Cu(NH2SO3)2Cl2],
2KNH2SO3 + CuCl2 = K2[Cu(NH2SO3)2Cl2].
Growing
Not the easiest material for growing. Fast crysatllization produces tiny violet needles and dendrites. To achieve large single crystals, crystallization must be slow.
Purity of the soure material seems to affect quality significantly: recrystallized material produced larger crystals with less imperfections.
Solubility, according to my own measurements, is 76..79g / 100ml.
Safety
The main source of danger is copper: all copper compounds are moderately toxic.
More photos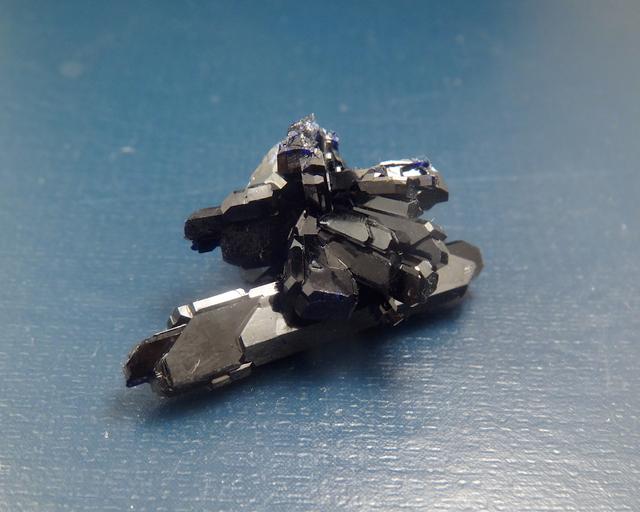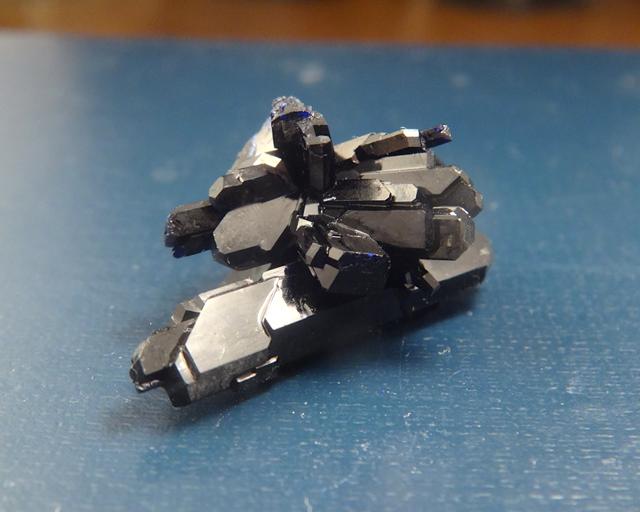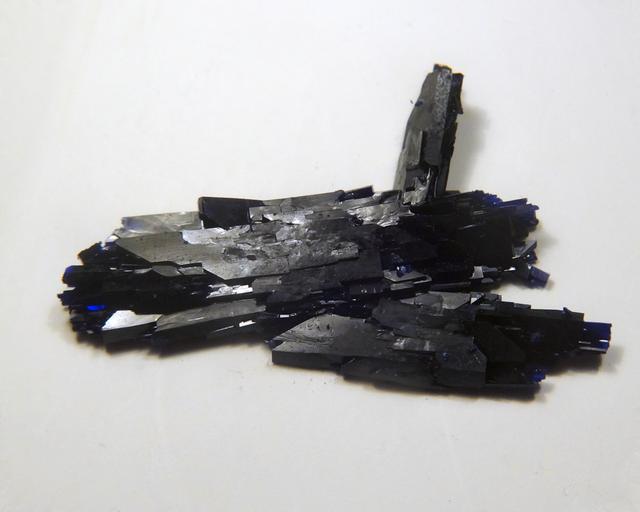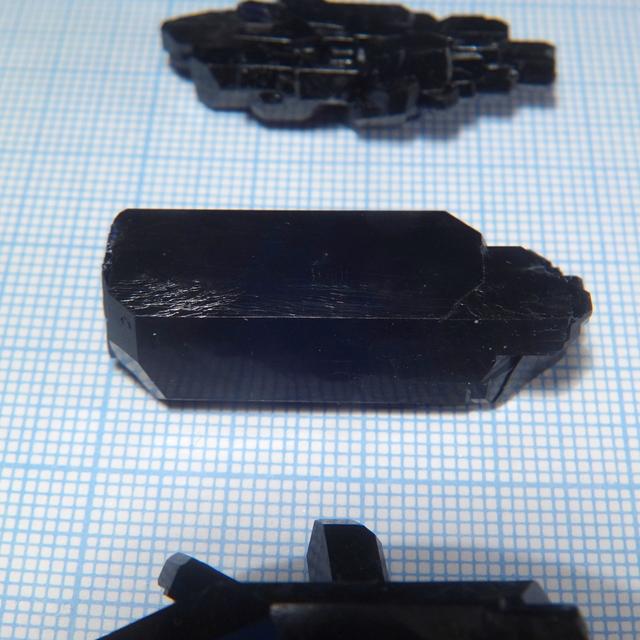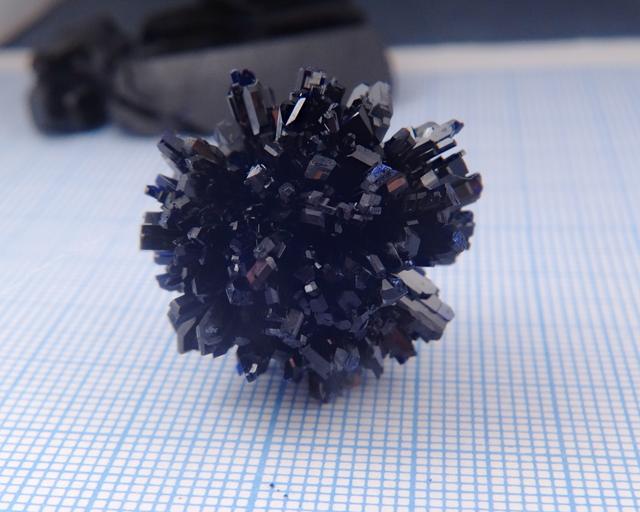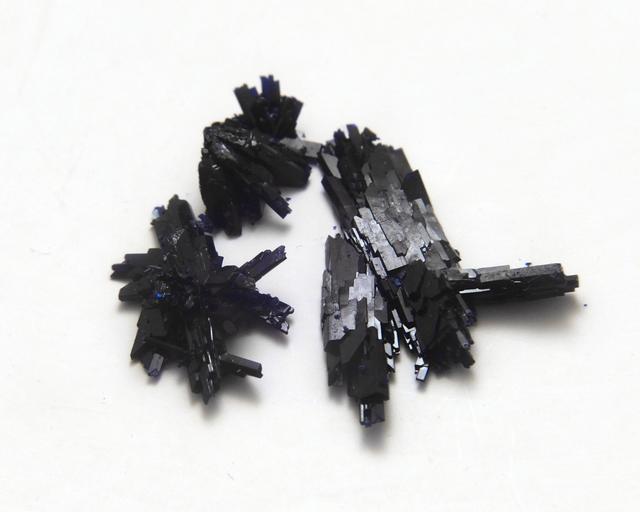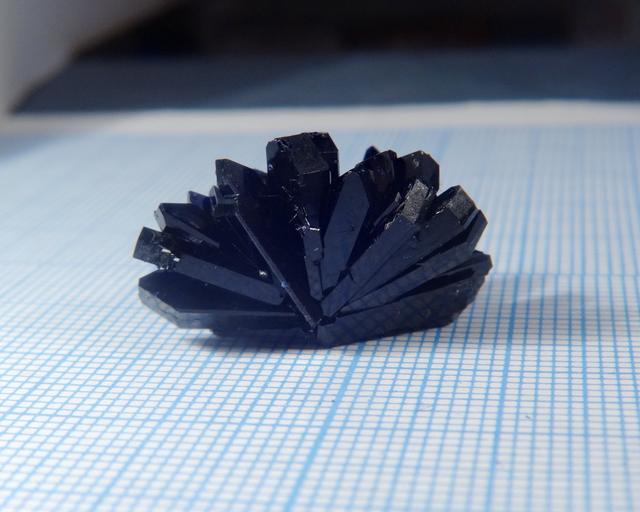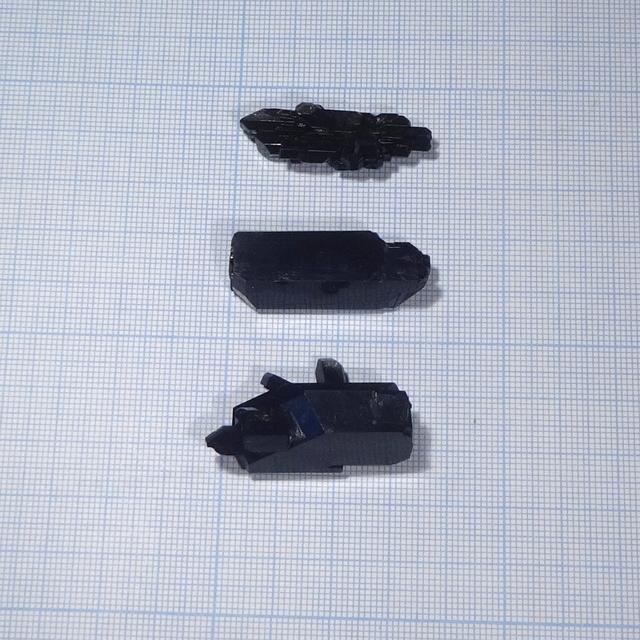 References