Sodium potassium tris(oxalato) ferrate
One of the most interesting crystals: have deep green color, beautiful highly symmetric shape and stable on air. Unfortunately, I was not able to prepare aluminium analog: Na and K alumooxalates just crystallized separtely.
See also:
Properties
Crystal system: isometric (cubic)
Crystal shape: octahedrons
Color: deep green
Stability on air: stable, but slightly sensitive to light.
Preparation
Growing
Safety
More photos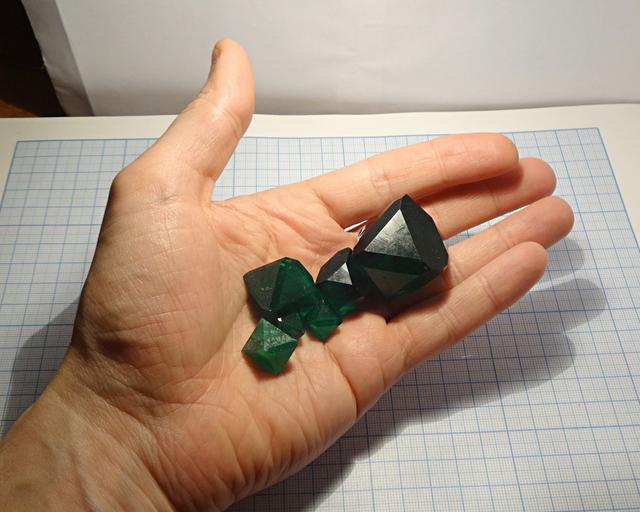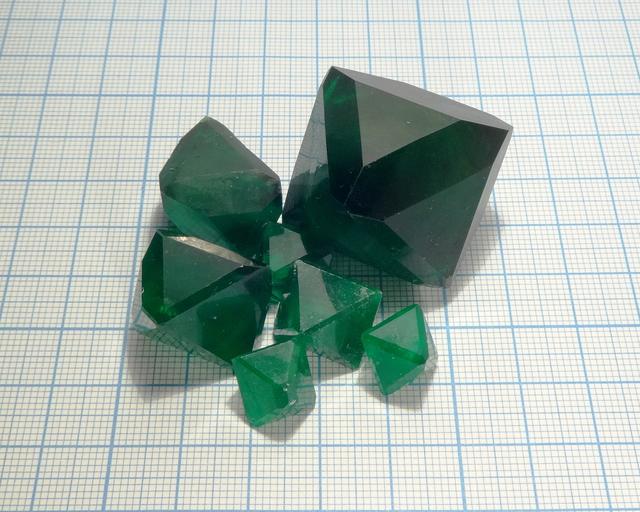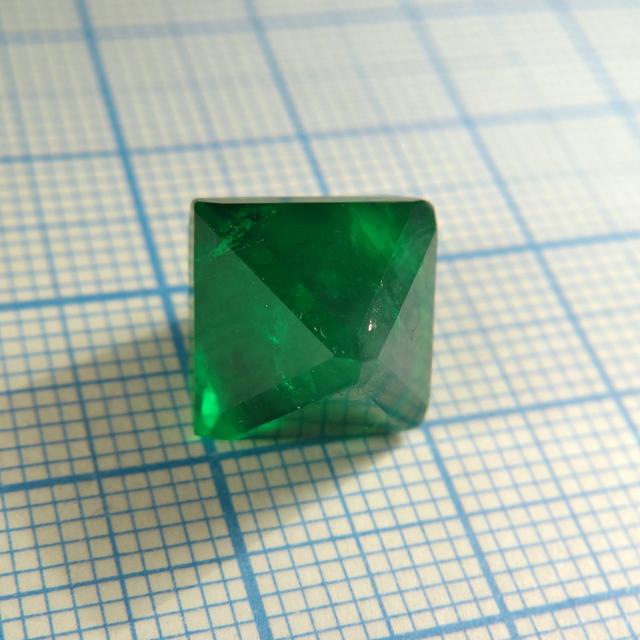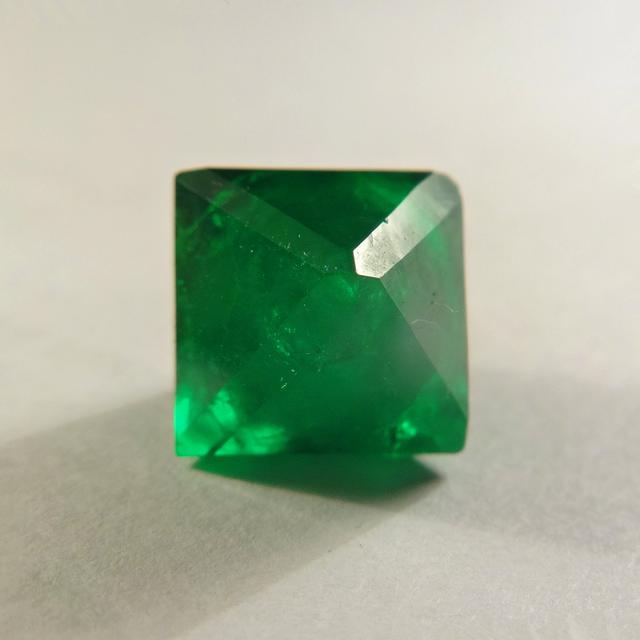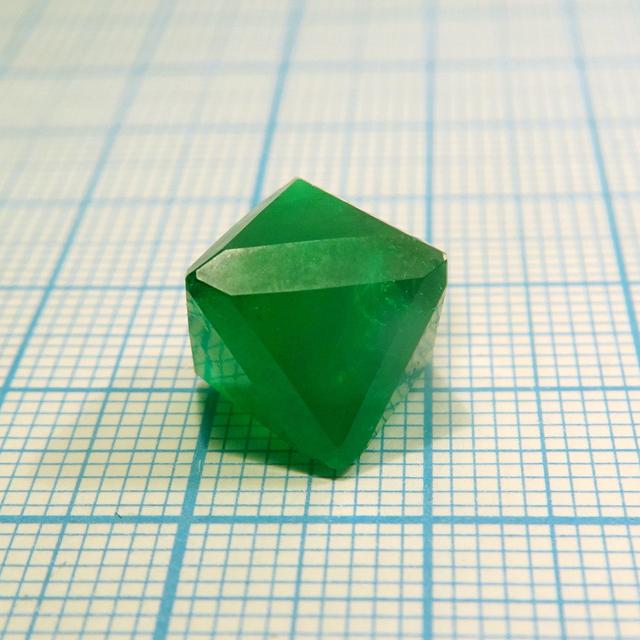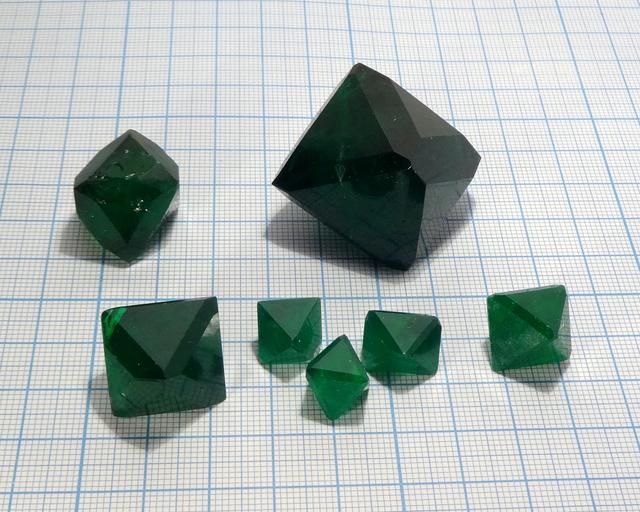 References